DisMonster

An app to play with shadows.
DisMonster is a game of exploration and precision that will enable your child to understand where shadows come from and to destroy the monsters they see in them.
"It's hard to compare DisMonster to other apps because there's not a lot out there like it"
---
rated 10/10 and Editor's Choice by BestAppsForKids
"We are in front of a really well developed app and also a funny one."
---
Generación Apps
"The app is very good. We really like it"
---
rated 9/10 by Appcessible
"The game play, graphics, music and sounds are great"
---
rated 9/10 by smartkidsapps
Mummy, I'm scared!
With this game they will have fun while learning to react to objects that frighten them, to rationalise fear and to face it with greater self-assurance. As well as working with feelings, children will practice concepts such as figure/background, sizes or geometric figures and skills such as fine psychomotor skills, orientation and concentration.
A 100% secure app
We do not collect personal information
No third party ads
No external links included in the game
No access to social networks included in the game
No purchases included in the app
KNOW WHAT'S INSIDE
As a MOMs with Apps member, we follow the "Know what's inside" best practices for kids' apps. Learn more at http://momswithapps.com
Explore the rooms of the house
Find the objects that form the shadow
Fit in the objects and take apart the monster
More than 70 monsters to take apart
Create and save your own shadow monsters
More Dabadu games!
GardenLab
An app to learn while playing
Learn how nature works and fill your garden with colours! Plant, water and grow flowers. Mix colours and create new seeds. The options are endless! With GardenLab you will learn how to take care of a garden and have fun while experimenting with colours and shapes. Your garden is waiting for you …and is full of surprises!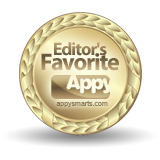 ---
Read more!